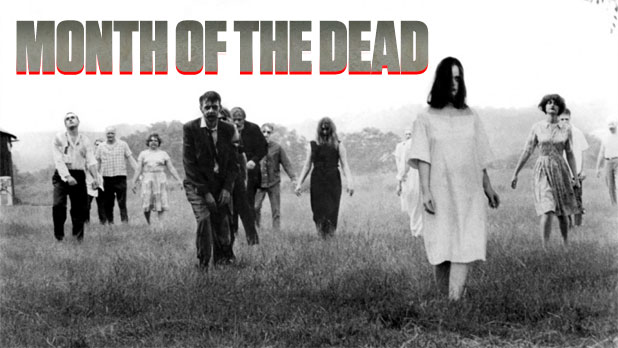 Content
See our Release Calendar for the full month of the dead schedule.
The Watching Dead Podcast
We'll have Instant Take streaming video every Sunday night immediately after the show airs for our Patreon subscribers and an hour later as a podcast for everyone.
We're also sticking to our regular schedule of Tuesday releases each week for the full podcast.
Romero Reviews
I have teamed up with the hosts of several other major Walking Dead podcasts to review all of the George A. Romero "of the Dead" films this month, new and old. My guests include:
Included in this series will also be episodes with Jim and A.Ron and two very special, never-before-released podcasts on Night of the Living Dead
 and Dawn of the Dead
 from 2010.
The Walking Dead Playthrough
Every Monday night at 7:00pm EST we'll be on Twitch playing through Telltale Games' The Walking Dead: Season 2.  We're making all the bad decisions and vulgar comments as "Bad Girl Clem" that you were too afraid to make during your playthrough.
Our archive of Season 1 and the 400 Days DLC is on our YouTube channel where we play as "Bad Guy Lee".  It's also the formative years of "Bad Girl Clem" and really takes you on a journey.  Shit gets dark…
Contests
Each week we are holding a contest to give away a bunch of cool Walking Dead and zombie-related stuff including:
Entry Rules
To be entered, you must be a subscriber on Patreon or Subbable and you must also email us at watchingdead@baldmove.com telling us that you'd like to be entered into the contest.
Subbable is free to subscribe so get signed up and send us an email!  We will be drawing a winner each week through the end of October.